Human-vehicle Collision Avoidance System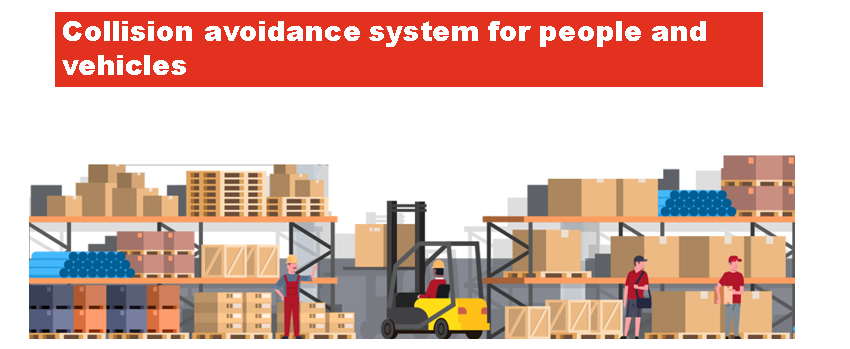 The human-vehicle collision avoidance system can effectively prevent human-vehicle collisions in the process of pedestrian-vehicle crossing operations, and it can also effectively avoid vehicle-vehicle collisions during vehicle-to-vehicle crossing operations.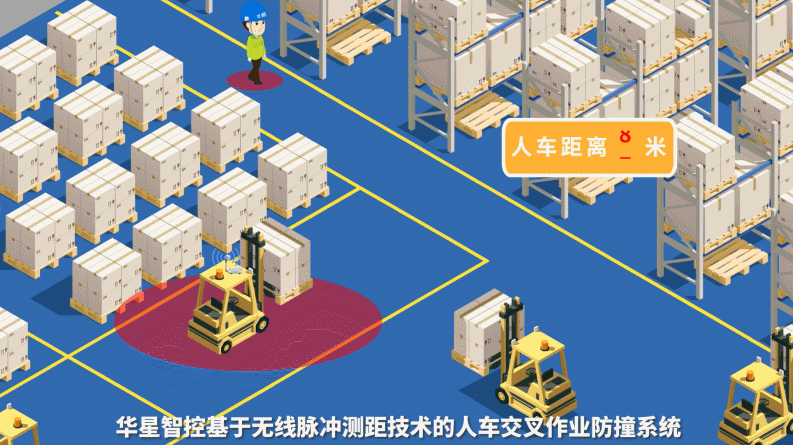 By setting the warning distance in advance, when the distance between people and vehicles is less than the warning distance, the sound and light alarm will sound to remind the driver to pay attention, and the anti-collision tag worn by the personnel vibrates or buzzes to remind the personnel to pay attention.
When the distance between the vehicle or the vehicle is less than the alarm distance, the vehicle can be forced to stop to avoid accidents.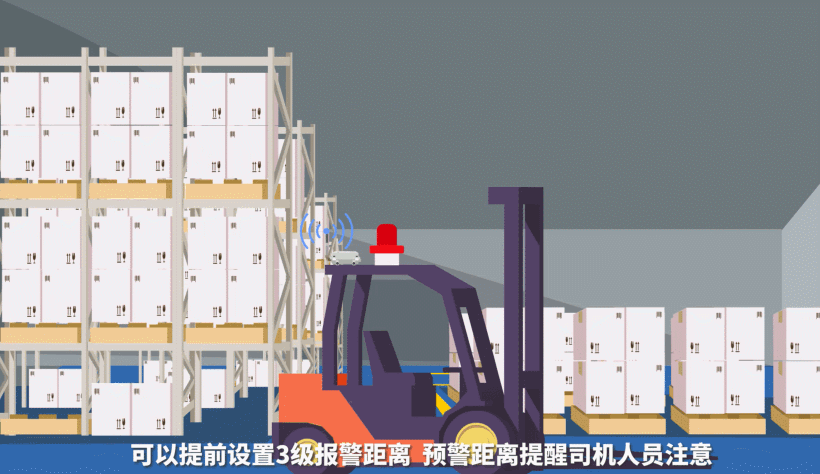 The system obtains the relative position of people and vehicles through real-time wireless pulse ranging, with a ranging accuracy of up to 10 cm, and effectively wirelessly senses the real-time distance of people and vehicles around.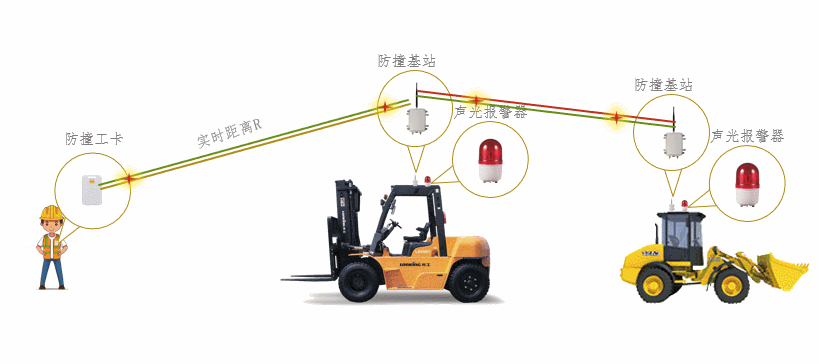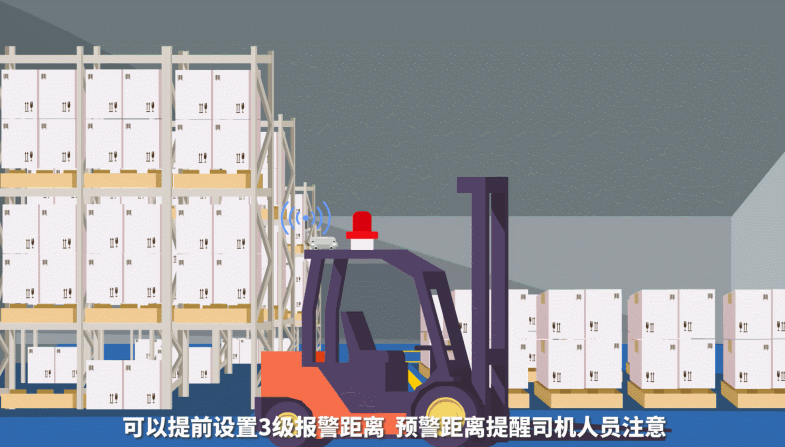 If the distance between the car and the car is less than the safe distance, an alarm will be triggered and the power supply can be cut off and forced to stop to avoid a collision.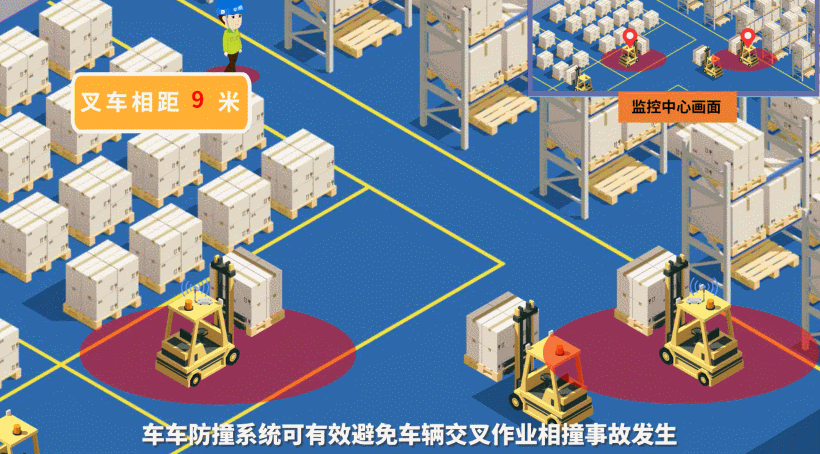 The three-level distance can be set freely as shown in the figure below:
Early warning distance warning, warning distance warning or forced power off, wireless distance to avoid the use of the driver's cab and his own vehicle warning.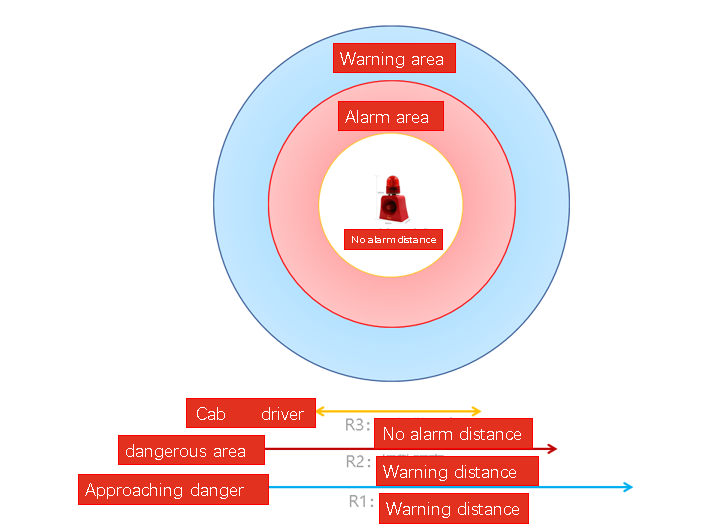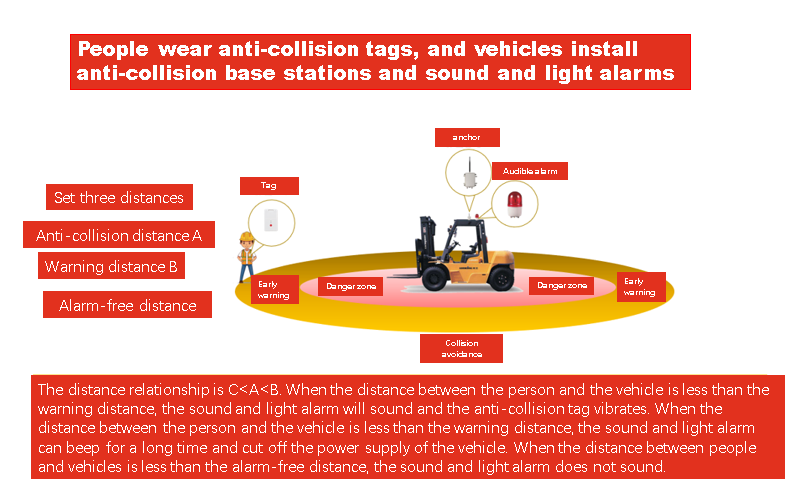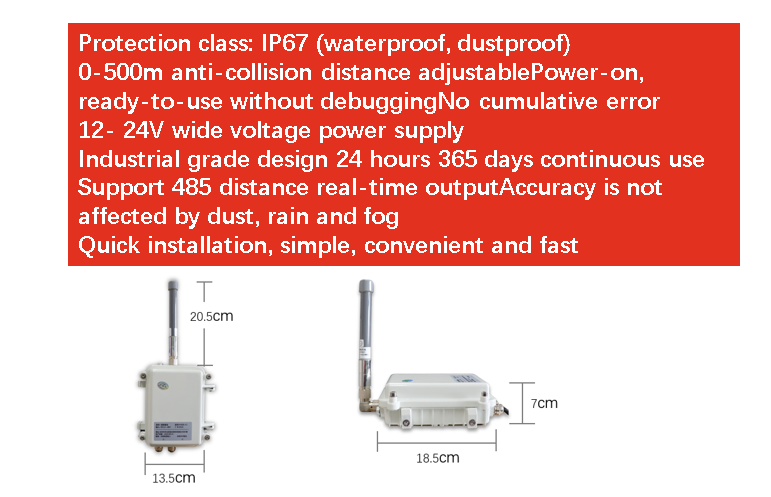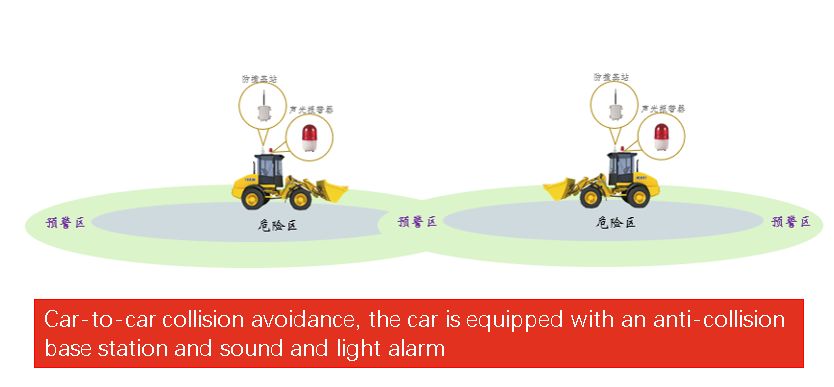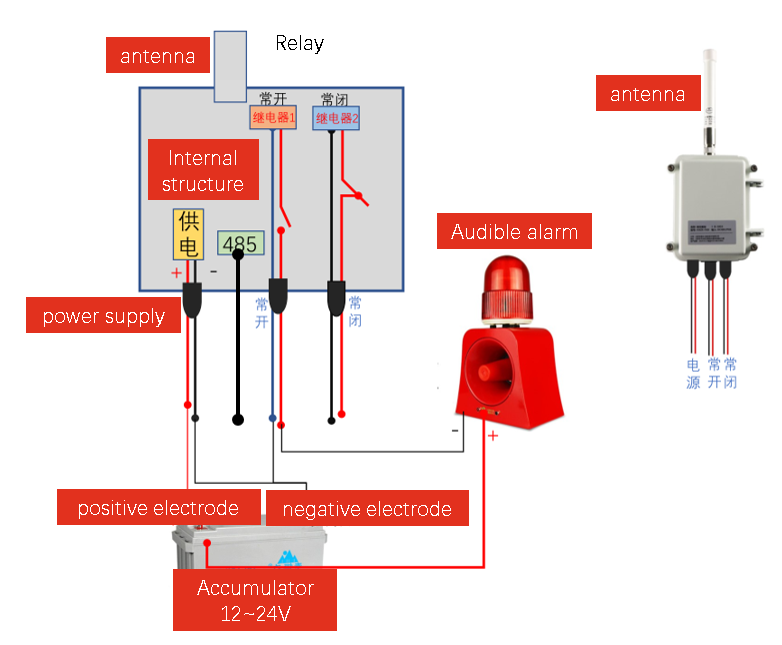 Collision avoidance base station parameters
Product number

HXZK-FZ

interface

DC power supply port, RS485 data output port,

normally open relay, normally closed relay

Input voltage

DC 12-24V

Power consumption

< 2W

Installation method

Screw or hoop installation

Working frequency

3.75GHz~4.25GHz

Antenna gain

5 dBi

effective distance

>300 m

Ranging accuracy

10Cm (unobstructed)

Ranging frequency

1-20Hz (Adjustable)

Anti-collision mode

Support people and cars, car and car collision avoidance

Data output

485

Baud rate

115200

Dimensions (cm)

18.5*13.5*7

weight / g

1200

Operating temperature

-40℃~85℃

Working humidity

0%~90% (No condensation)

RoHs

compatible

Protection level

IP67
Personnel anti-collision tag

Anti-collision label equipment parameters
| | |
| --- | --- |
| Product number | HXZK-SH |
| Charging voltage | DC5V/1A |
| Power consumption | <1W |
| Indicator light | 1 power indicator, 1 signal indicator |
| charging port | Magnetic charging |
| battery | 600mAh |
| Working frequency | 3.75-4.25GHz |
| Refresh rate | 1-20HZ (Adjustable) |
| antenna | Built-in omnidirectional antenna |
| Ranging accuracy | 10 cm (unobstructed) |
| Communication distance | >100 |
| Size(cm) | 5.1*4*1.9 |
| weight / g | 30 |
| Operating temperature | -20℃~75℃ |
| Working humidity | 0%~90%(No condensation) |
| Protection level | IP67 |
| Dormant | Support smart sleep |
| ROHS | compatible |
| Automatic sleep and wake | Support |
| Vibration warning | Support |