Positioning materials TAG
Hxzk-wz Tag is a product specially designed and developed for material positioning. TheTag is powered by high-capacity battery to support long-term endurance. The disposable battery can be used continuously for more than 2 years. The label can be used for positioning materials, pallets, axles, forklifts, etc. the back is equipped with a strong magnet, which can be directly adsorbed and installed on the metal iron surface, and there are also fixed screw holes to fix the Tag.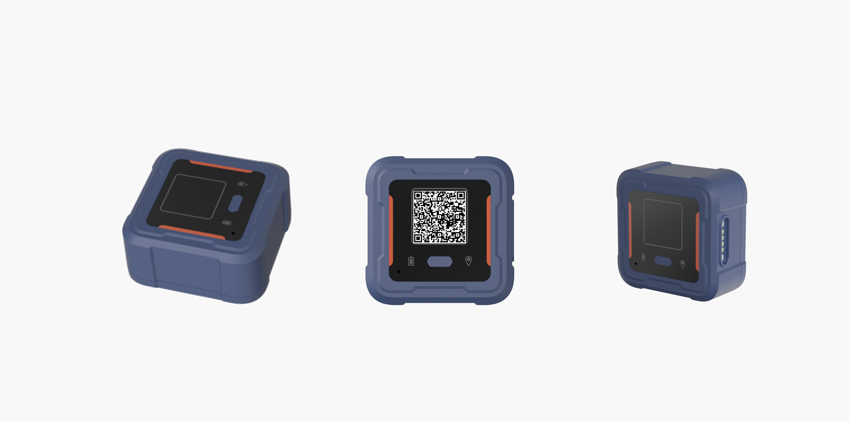 The tag is equipped with a buzzer search function, which can send a buzzer to find items, and can also be equipped with RFID for material information entry. The surface of the tag is equipped with a two-dimensional code to scan the bound material information. The tag has a typical positioning accuracy of 10-30 cm and a protection level of IP67. It can also support the development of various customized needs of users.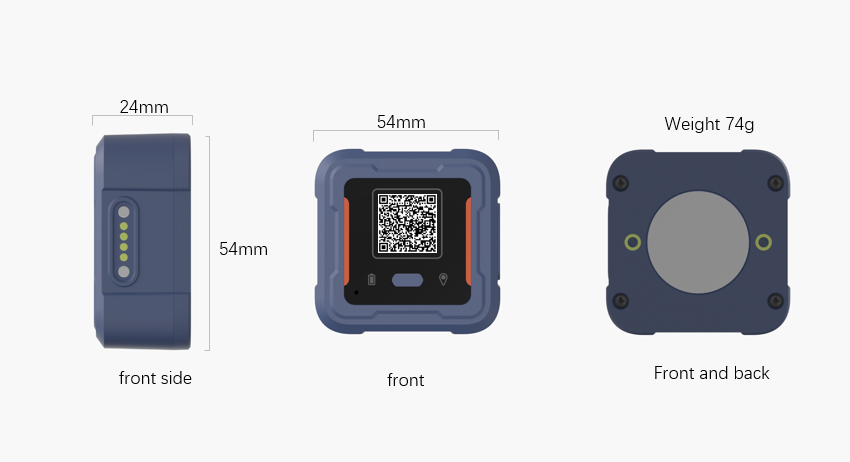 Provide external secondary development API interface to meet various business logic development docking.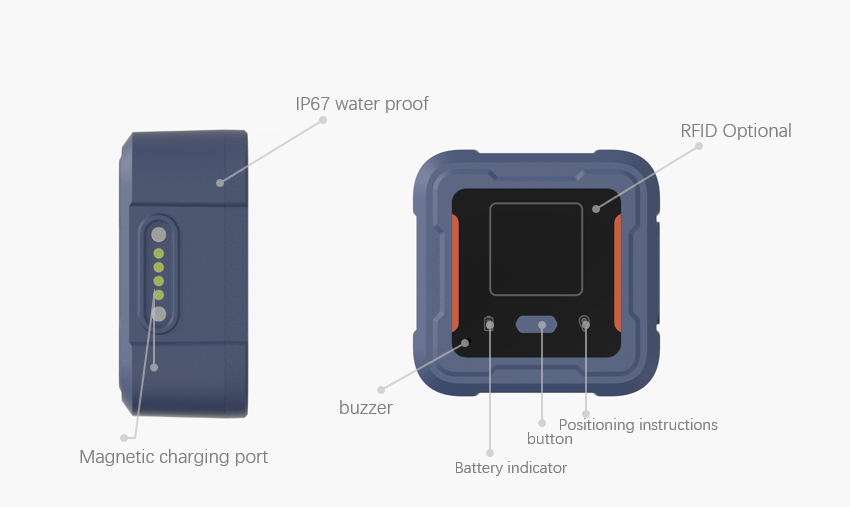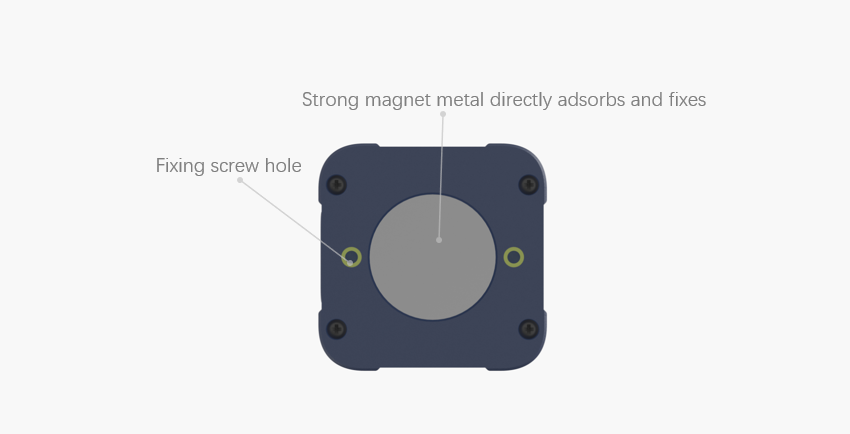 | | |
| --- | --- |
| Device model | HXZK-WZ |
| Related specifications | GB/T17626.2-2006 -GB/T17626.8-2006 -802.15.4a 802.11AN |
| Charging voltage | DC5V/1A |
| Device power consumption | Instantaneous power consumption<1W |
| Indicator light | 1 power indicator, 1 signal indicator |
| Output Power | -24dBmM/MHz |
| Endurance time (1HZ) | Rechargeable lithium battery> 10 months, (optional non-rechargeable dry battery> 2 years) |
| charging port | Magnetic charging |
| Battery | 1800mAh |
| Working frequency | 3.75-4.25GHz |
| Refresh rate | 1-100HZ adjustable |
| antenna | Built-in omnidirectional antenna |
| positioning accuracy | 10 cm (unobstructed) |
| Communication distance | More than 300 meters |
| Size (mm) | 54*54*24 |
| Weight / grams) | 74 |
| Operating temperature | -20℃~65℃ |
| Working humidity | 0%~90% non-condensing |
| Protection level | IP67 |
| Dormant | Smart sleep |
| ROHS | compatible |
| SOS alarm | support |
| Low battery warning | support |
| Automatic sleep and wake | support |
| Buzzer | support |
| RFID | Optional |